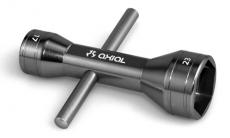 Axial 17/23mm Wheel Wrench
Axial is happy to announce the release of the 17/23mm Wheel Wrench Tool. A must have in every well equipped tool kit, whether you race buggies or monster trucks. The wrench will work with all 17mm wheel hex hubs as well as the Pro-Line 23mm HD hex adapters.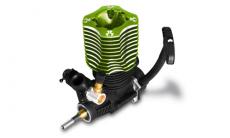 Axial 32 Spec 1s (green)
Step up to the plate today and put the Axial 32 Spec 1s engine into your favorite basher! Axial engines include ABC construction, Composite 3 needle carburetor, 8 port design, reliable pull start, and incredible performance! We use the highest quality materials and the latest CAD and CNC techniques to maintain the maximum quality level possible. Axial engines are also dyno tested to ensure the best level of performance possible.
.